Bacchus Cellar System BCS3000
Bacchus Wine Cellar Systems integrate exact temperature control and optimal humidity (50-70% RH) along with a streamlined, stainless steel ceiling mounted evaporator with a low noise double tangential blower. Its patented temperature/humidity control allows for a constant supply of optimal cellar conditions. This split system concept places the condensing unit away from the living space and moves the compressor and fan noise to a less obtrusive location. One quiet evaporator fan produces maximum air flow with the lowest decibel output possible.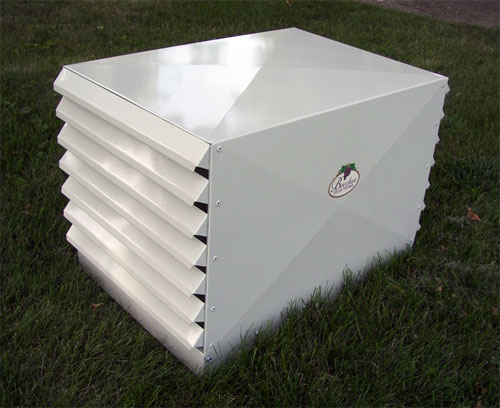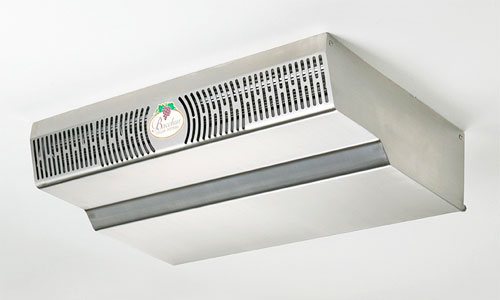 Model: BCS3000 Split with Water Cooled Condenser Option
Cellar Size: 3000 cu. Ft
BTUh @ 40F° Capacity: 12185 (100amb)
Dimensions Evaporator: *note system comes with 2 evaporators: 18"D x 29.25"W x 6.5"H
Dimensions Condenser: 25"D x 20"W x 16.5"H
Refrigerant: R-134a
HP: 1.5hp 208/230-1v
Voltage Rating (15 amp dedicated circuit required): 230v/1ph/60Hz
Weight Evaporator: 51 lbs x 2
Weight Condenser: 135 lbs
AMPS: Provide 120V 15A circuit for indoor evaporator, and 120V/230V 30A, single or three phase (dependent upon your condensing unit) for outdoor condensing unit. Check local codes.
Drainline: 1/4" condensate vinyl drain tube/tube clamps
Water Supply: 1/4" copper water supply
Installation: Ceiling mounted or can be fully ducted (BCS3000D)
Thermostat: BCS Digital Microprocessor is very accurate and will give the wine cellar owner confidence that the temperature and humidity of the cellar are in the optimal range. An optional communication module can monitor the system from anywhere in the world, and will signal alarm conditions.
Temp. Delta: 30F Variance